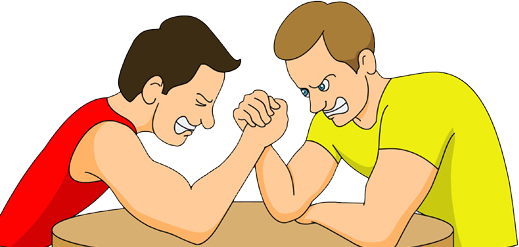 Retinoid Strength Comparison
There aren't adequate head-to-head trials comparing the effectiveness of topical retinoids. However, I have compiled a rough guide to the various strengths of retinoids available based upon my clinical experience. There are two general themes: firstly, stronger concentrations of a given drug tend to be more effective at unclogging pores, and secondly, stronger concentrations of a given drug tend to have higher irritant potential. In general, the drier the patient's skin type, the easier it is for a retinoid to cause irritant dermatitis (redness, flaking, peeling). The goal is to have the patient using the strongest retinoid that he/she can tolerate on a daily basis.

For simplicity, I have excluded vehicle choice (cream, gel, lotion, foam) from this comparison. In general, a gel tends to be more drying and can help decrease oil on the skin, where as a cream or lotion tends to be more moisturizing. Thus, gels tend to be preferred by patients with normal-to-oily complexion, were as creams are preferred by patients with dryer or eczema-prone skin types. That being said, the relative strength of the retinoid has much more of an effect than the vehicle choice on decreasing oil production and clearing acne.

Finally, it is much easier to get irritation when using retinoids on the neck and/or chest, so I generally recommend more mild retinoids for the neck and chest. The back tends to be similar in tolerance to the face.

Retinoids, for the most part, are prescription drugs for a reason: they can cause harm. Their use is not permitted during conception or pregnancy. Use during breastfeeding is controversial, but I am comfortable recommending retinol and tretinoin for my breastfeeding patients. Lastly, use of too strong a retinoid can cause an irritant dermatitis, which can result in hyperpigmentation in darker skin types. This could take months to fade and in rare cases may be permanent. If there is a significant degree of peeling, redness, or flaking, then stop use and moisturize and select a more mild retinoid when resuming treatment.
click here for a print-friendly version
Retinol 0.5% (
SkinMedica Retinol .5
)
Tretinoin 0.05% (Retin-A 0.05%, Atralin)
Tretinoin microsphere 0.04% (Retin-A Micro 0.04%)
Tazarotene 0.05% (Tazorac 0.05%)
Tretinoin microsphere 0.08% (Retin-A Micro 0.08%)
Adapalene 0.3% (Differin 0.3%)
Retinol 1% (
SkinMedica Retinol 1.0
)
Tretinoin 0.1% (Retin-A 0.1%)
Tretinoin microsphere 0.1% (Retin-A Micro 0.1%)
Tazarotene 0.1% (Tazorac 0.1%, Fabior)